The Official Site of WWE Legend and Hall of Fame Nominee, Native Tatanka
Chris "Tatanka" Chavis, a 23-time Champion, is a WWE Legend, and now, a Hall of Fame Nominee.
Few wrestlers can claim such a prestigious record, complemented by still be wrestling 24-years later. A true champion, an example for the youth of America and a man of God.
Find out how Chris Chavis went from scholar, football player and corporate success, to WWE Wrestling Legend Tatanka, on the precipice of becoming a Wrestling Hall of Famer.
---
---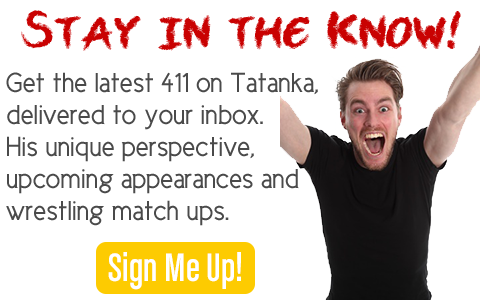 ---
Get a personal video message, shout-out or wrestling promo from Tatanka for only $25! Click CELEB below.

---
---